A workshop series for "Spiritual Beginners"
Cava, Cake & Magic!
Workshop Series:
1-Day Workshop In Benalmadéna, Málaga, Spain.
This is a series of workshops for "Spiritual Beginners".
Cava, Cake & Magic is of course included with all workshops in this series!
WHERE:
Benalmádena, Málaga, Costa Del Sol, Southern Spain
WHEN:
Winter & Spring 2020
PRICE:
65€
(Cava & Cake included)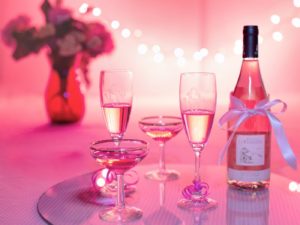 The "Meet Your Spirit Guides" workshop is the first workshop in this series.
This workshop is for you if you want to learn more about your spirit guides and how to contact them.
One of the best ways to start your spiritual practice is to connect with your guides!
️
Everyone has guides and helpers, and by connecting with them we can get help and guidance in our lives.
My guides have helped me both practically with various things, and spiritually by activating healing powers and elevating my energy.
We start at 10am and finish around 5pm with a lunch break and a coffee break.
What we will do during the day:
– Explore what guides are and how they can help
– Exercises to help recieve messages from guides
– Guided meditations to connect with guides
– What are signs, and how you can interpret them
Of course there will be cake, and why not finish off the day with a glass of cava to celebrate our accomplishments! 
Lunch is not included, but I'll be sure to book us a table at my favorite little plaza, where food is good and super affordable.
Since we'll be in my home, space is very limited, but up to six people should be fine.
If this sounds interesting to you, book your spot below!
WHEN:
Saturday 15 February 2020
10 a.m. – 5 p.m.  CET
PRICE:
65€
Very limited space, maximum 6 people.
10.00-10.30 Grounding and Clearing meditation to clear the aura and the space and set protection. 
10.30-11.30 Introduction to Guides: What they are and how do they intervene in our lives. How to interpret signs from guides. 
11.30-11.50 Coffee Break with light snack
11.50-12.30 Meditation to identify your strongest spiritual sense (Clairvoyance, clairaudience, clairsentience or claircognizanse) 
12.30- 13.00 Reflections, questions and answers. 
13.00-14.00 Lunch
14.00-15.00 How to recieve messages from spirits and guides. Intuition exercises to learn how read emotions, visions and words from objects, people and situations (and later, from spirits).
15.00- 15.25 "Meet your guide" meditation, to identify the energy and identity of present guides and get to know them better.
15.25-15.45 Coffee break with light snack. 
15.45- 16.15 Recieve messages from your guides using your psychic senses and intuitive writing. 
16.15-17.00 Cava and Cake! Reflections, questions and answers.